This month member of the month, is for one of the member who does a lot for all of us, certificates for the winners and the calendar months after months.
She may not be the one that talked the most, but she is here on the group more often then we all think.
I know she votes in all the post also.
So this month SANDI, it is your turn to be our member of the month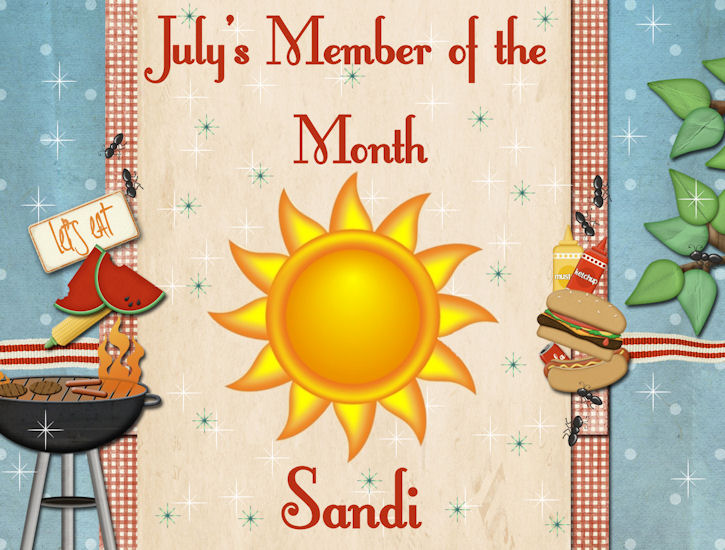 p.s. thanks to Trish for doing the member of the month certificate every month.